Football shirts can be either brilliant or a monstrosity, and there doesn't seem to be a middle ground. To be fair, coming up with a new shirt each season, not to mention the away and third choice kits, must be a pretty tough job, but that's precisely why kit designers probably get paid so much. Whether you like them or not, there have been some pretty memorable shirts. Let's take a look at some of the best form the 1990s.
Newcastle United home shirt, 1994-95
This shirt relies heavily on the logo of its sponsor, which incidentally only appeared on the shirt for a brief period of time! The blue star of sponsors Newcastle Brown Ale, complete with a silhouette of the Newcastle skyline, cements this shirt in the memory of most. It stands out from the black and white stripes that Newcastle is known for, yet fits in perfectly with a hint of blue on the collar and on the Newcastle logo banner helping it come together.
Fiorentina home shirt, 1998-99
If you think of a purple football shirt, you're probably thinking of the Fiorentina shirt from the 90s. Its long sleeves were adorned with chevrons and club badges, which made it much too busy. The Nintendo sponsor logo on the front seemed out of place, yet somehow it worked. It embodies everything that the 90s were about – baggy shirts, big collars and made by Fila. It's a piece of nostalgia that's hard not to like.
England away shirt, 1990-92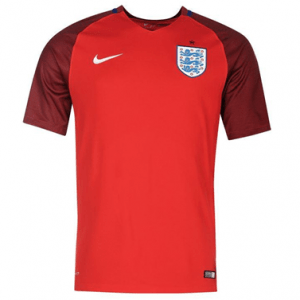 England is predominantly known for an all-white home shirt, but this blue away kit is an iconic piece of clothing from the 90s. You probably had it yourself, or at least saw it often in the streets. It was actually only worn once, when playing Turkey in 1991, yet it still managed to become one of the most popular shirts in England's recent history.
If you want to stand out, for the right reason, it's probably wise that you stay away from any prints and patterns that are too outlandish. If you are looking for Discount Football Kits for your amateur team then it is worth taking a look at sites such as www.kitking.co.uk
With retro shirts making a comeback, it might even be the time to dig out your old ones.